Garage Door Cable & Tracks
Back To Our Services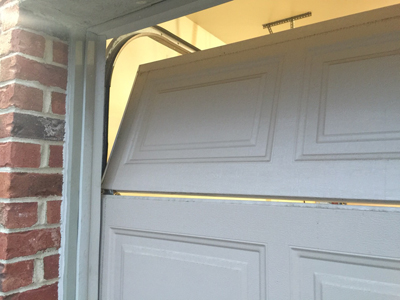 Expert in Liftmaster and Genie repair.
We are here for all the frustrating garage door repair needs and problems with garage door cable tracks. Our all professionals can help with all issues concerning door cable tracks that your garage may experience, including:
* Door cable loose
* Door cable off the drum
* Replace garage door cables
* Repair bent garage door track
The biggest problem with cable tracks that residents face is that these are actually the lift mechanism for the door. Without the cables and tracks functioning properly, the door will not lift. To lift and lower a garage door, both manually and with an electric opener, the cables, tracks, and springs need to be in good working order.
To understand what happens when you have a loose cable, you have to get a general idea of how the cables and tracks work. Cables run from the high tension springs along the tracks of the garage door. These steel counterbalance cables help to lift the massive weight of a garage door. There are cables on each side of the door. If there is one loose cable, the door will lift and lower at an angle. This can result in a need to repair bent door tracks. A cable off the drum will have the same effect.
Garage Door Cable & Tracks When you have a broken or snapped cable, the door will not lift at all. We offer same day service and emergency repair service for cables and tracks.
When the garage door track is too damaged, it may be necessary to replace it, rather than repair an extremely bent track.